Friday 15th June 2018 @ 7.30 pm
The Music Hall, 9 Vicars' Hill Armagh
Music Recital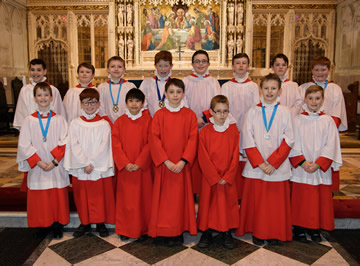 On Friday 15 June 2018, the Choristers of St Patrick's Church of Ireland Cathedral, Armagh will give the final recital in this year's series. The recital will be held at 7.30pm in the Music Hall at 9 Vicars' Hill, Armagh.

Director of Music, Dr Stephen Timpany, said, "Members of the Choir will perform a variety of instrumental, vocal and
choral items from a wide range of styles. They include classical to popular, with music by Handel, Joseph Corfe and Eric Clapton." He continued, "Our Choristers are a group of very talented musicians, most often heard singing sacred music in the Cathedral. This end of year concert will showcase their many musical talents in the less formal setting of the Music Hall. It is sure to be a memorable evening which should last around forty-five minutes."

As with all the recitals in this series, admission is free, with a retiring collection towards the further endowment of the Cathedral choir through the Archbishop's Choir Fund. Dr Timpany and members of the Choir thank the recitalists who took part throughout the year, as well as the audience who support the Choir in this way. Planning is underway for a new recital series which will begin in the autumn.
For further information, please contact: St Patrick's Church of Ireland Cathedral: Tel. 028 37523142