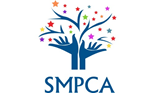 Youth Worker Vacancy, SMPCA
St Mark's Parish Community Association are seeking to appoint
an experienced, full time youth worker who has:
-> The Ability to engage relationally with young people within the church and the community, to understand their needs and to develop youth practice accordingly.
-> A passion and enthusiasm for sharing the gospel with young people.
->The ability to teach and mentor others in their faith.
-> A desire to build God's kingdom with young people.
Salary 18,000- 22,000
To find out more information on our parish,
please visit our website www.stmarks.org.uk or check out our Facebook page.

To download the Youth Worker Job Description and Person Specification
Please contact Amanda Simpson for an application pack.
Email: office@stmarksportadown.org
Tel: 02838 362294
Closing date for Applicants: Monday 8th July 2019 @ 12 noon.
DIOCESE OF ARMAGH
PAROCHIAL GROUP OF KEADY, ARMAGHBREAGUE, DERRYNOOSE and NEWTOWNHAMILTON
Applications are invited for the Incumbency of the new Parochial Group of
Keady, Armaghbreague, Derrynoose and Newtownhamilton.
Established following a Diocesan Commission on Ministry, this rural group of parishes
comprises four churches located in the South Armagh area of the Diocese.   
The large, well-appointed rectory is situated within its own grounds in Keady
which is approximately 7 miles from Armagh City.   
There is one service in each church per Sunday;
non-stipendiary clerical or Reader assistance will be provided to the Incumbent.
Currently around 350 parishioners, the parishes seek to appoint a rector who will help develop the new Group.
For further information and a parish profile please contact
the Diocesan Secretary, Mrs J Leighton, Church House, 46 Abbey Street, Armagh, BT61 7DZ. 
Tel:  028 3752 2858,
Email:  office@armagh.anglican.org  or  secretary@armagh.anglican.org