Thursday 11th January 2018 @ 7.30 pm
Crozier Hall, St Mark's Armagh
Information Meeting on Ordained Local Ministry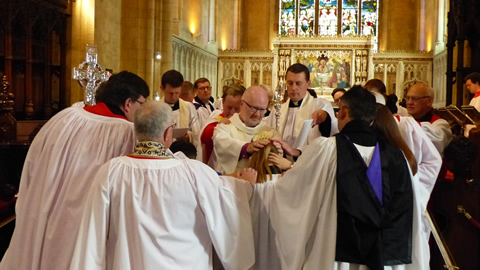 The next meeting of the Armagh Diocesan Fellowship of Vocation will be held
on Thursday, 11th January, 2018 at 7.30pm in the Crozier Hall, St Mark's, Armagh.

It will be a meeting in which it is planned to focus on the new Ordained Local Ministry programme.
Archbishop Richard will be present to outline some of the thinking behind this new initiative.
If you are interested in considering ministry under this programme,
you are most welcome to come along on Thursday 11th January.
Please take the time to discuss your thoughts with your Rector prior to this event.
Or if your Parish is currently vacant please contact our Diocesan Director of Ordinards who is
Canon Bill Adair and his contact details can be found here

Fuller details of the Ordained Local Ministry programme can be found here