Thursday 15th November 2018 @ 7.30 pm
Glenmachan Church of God
Care for the Family event - Raising Faith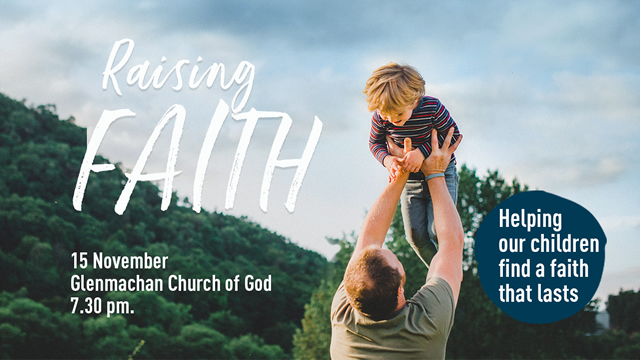 As parents we can help our children discover a vibrant, personal faith in God
in the simple everyday of family life
Join Care for the Family at the new event Raising Faith.
This event is for any parent, particularly if you are a parent of a child under ten,
who wants practical tips on how to build faith into family life.
The speakers Katharine Hill and Andy Frost will share what they have learned through real life examples, great tips, and simple ideas you can put into practice straightaway.

   To find out more or book your place visit  cff.org.uk/raisingfaith or call 028 9262 8050.