Tynan, Aghavilly & Middletown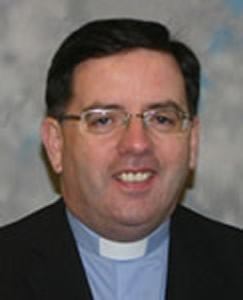 Clergy
Revd Matthew Hagan
The Rectory
16 Derryhaw Road
Tynan
Co Armagh
BT60 4SS
Tel: 028 3756 8619
E-mail: mhhagan@hotmail.com
Parish Website:

Pastoral Letter from Revd Matthew Hagan 18th March 2020 click here
plus 3 helpful resources during this time:

1. The Archbishop of Armagh-elect John McDowell's short video relating to the Coronavirus.
The link is here

2. The online Daily Prayer resources at this link
3. Suggested Prayers here
Further to my Pastoral Letter etc on our parish Facebook page and on the Diocese of Armagh website (under our parish names) I have set up this text group in order to try and keep you up to date as best I can.

Also Archdeacon Terry Scott (Archbishop's Commissary) will conduct a Service of Worship from St Swithins, Magherafelt and the Service will be available on the Diocesan Website and Diocesan Facebook Page from 9am on Sunday 22 March.
Links are as follows:
1. On Facebook at this link: https://www.facebook.com/Diocese-of-Armagh-312135819577584/

2. On the Armagh Diocesan website at this link: http://armagh.anglican.org/ where you will find it at the bottom of the page in the section entitled "Videos".

Please make other family members and friends aware of these new arrangements.

Also Armagh Foodbank has offered to all church clergy access to Emergency food parcels over this period to families who cannot afford to buy food.
They will be in 2 sizes single/couple and Family size.
You will be able to collect from the Food Bank (located beside Elim Church) on Tuesday and Saturday mornings 10.30 to 12.30.

May God bless all of us through what are very challenging times. If you need help in anyway please do let me know - I am always available and carry my mobile at all times - 07778038454. Please take care of each other and look out for those around you. God bless. Yours in Christ, Matthew

Deuteronomy 31:6 Be strong and courageous. Do not fear or be in dread of them, for it is the LORD your God who goes with you. He will not leave you or forsake you.

Genesis 28:15 I am with you and will watch over you wherever you go.
Church Services
St John Middletown: 9.30 am
1st Sunday - Morning Prayer 2
2nd Sunday - Holy Communion 2
3rd Sunday - Morning Prayer 2
4th Sunday - Family Service
5th Sunday - Holy Communion 1 or Morning Prayer 1
St Mary's Aghavilly: 10.45 am
1st Sunday - Morning Prayer 2
2nd Sunday - Holy Communion 2
3rd Sunday - Morning Prayer 2
4th Sunday - Family Service
5th Sunday - Holy Communion 1 or Morning Prayer 1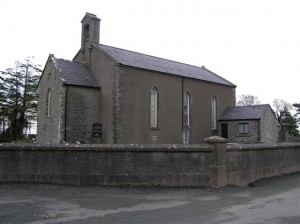 St Vindic's Tynan: 12.00 noon
1st Sunday - Morning Prayer 2
2nd Sunday - Holy Communion 2
3rd Sunday - Morning Prayer 2
4th Sunday - Family Service
5th Sunday - Holy Communion 1 or Morning Prayer 1