Zacchaeus Outreach Project trip to Brazil - July 2019

Band members entertain people at Christ Church in Rio


A beautiful sunny afternoon in July in Rio de Janeiro saw members of John Hunter Accordion Band and Portadown Defenders Flute Band entertaining people at Christ Church.

This was a first and the people present enjoyed the music greatly. The cd's we offered of band music from marching bands in Northern Ireland were quickly taken.

The Zacchaeus Project in partnership with South American Mission Society took a team to Brazil on a mission trip. The team was made up of 2 members from John Hunter Band and 1 from Portadown Defenders to work in Niteroi in Brazil. The team was led by Sr. Valerie Thom. Valerie joined them for a few tunes, first public performance in a long time.

The team worked with the Boas Novas congregational church in Niterói. The team spent time teaching the children drumming skills with drumsticks donated by Mr Derek Williams, and drum pads purchased with donations from band members. Other team members worked with the children and the equipment that was taken out from Northern Ireland. One of the more memorable moments was when the team taught the children to play "Baby Shark", there was so much laughter.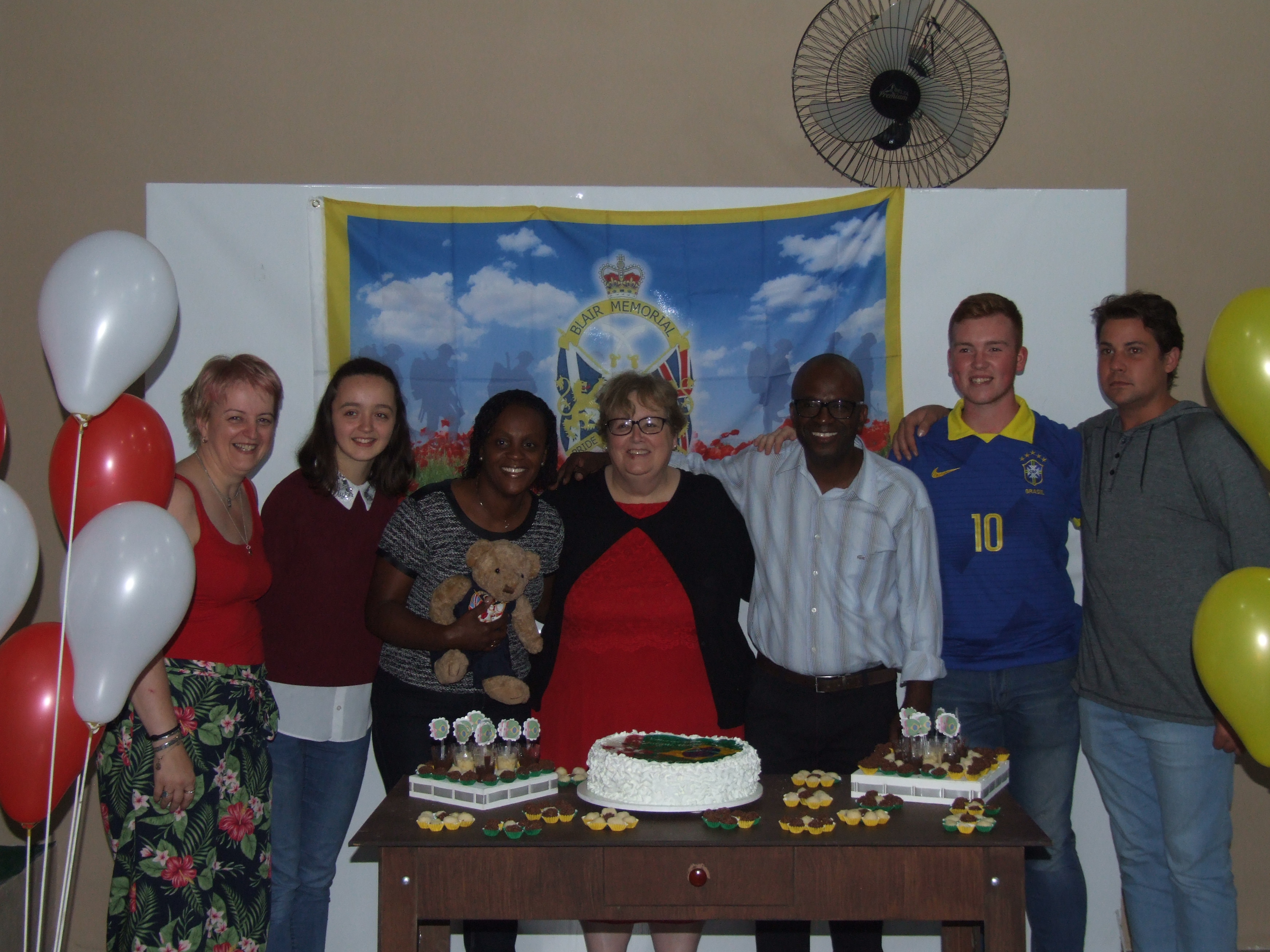 Sonya (who has visited Ireland) lives in one of the poorest communities with only the most basic of houses, which is at the top of steep stairs, gets really hot in the summer and cold in the winter. With money donated by Lissan Sunday School, Crossdernott Church, Dunamoney and Aghavilly Bands, the team were able to put up ceilings in the house and paint it. Sonya wants us to pass on her thanks to all who made this possible, she says it is a real blessing from God.

The children and leaders from Boas Novas Congregational Church were to be treated to a day at the zoo. When we got there the zoo was closed but they had a fantastic time at the circus instead. All the food and treats, bus, entrance fee, water etc. were paid for by money the team had taken with them.

The team with the local church member painted the church of Boas Novas Church. It was an experience, the paint tin would disappear and when it re appeared the paint was a bit thinner. But the end result was much better than we expected.

The evening before the team left the church treated the team to an evening of fellowship and food. The team entertained the church members with more accordion music which also went down a treat. The church was decorated with red and white and green and yellow balloons and with a Brazil flag and an Ulster flag. As at every Brazilian party there was a cake which again was decorated with an Ulster and Brazil flag. Pastor Carlos was presented with a teddy bear, which was promptly taken by his wife Roberta; the team were then presented with football shirts by the pastor.

Thanks are due to all members of the band community who supported the team in their fundraising. It made a real difference. If you have any questions about this article please contact:
Valerie Thom Valeriethom2@btinternet.com or mobile 07736644051 or 02887749920