The Armagh Diocesan Board of Mission would like to introduce our annual project for use with Sunday Schools and children's groups throughout the diocese.
This year's project, produced by The Leprosy Mission N.I., explores what it is like to live with leprosy.
Through games, bible stories, video, worksheets, and modern day accounts of people who have leprosy -
we'll be asking the question: 'What would it be like to live without pain?'
We'll also be learning about how The Leprosy Mission helps to defeat leprosy and transform lives.
You can download the lesson plans, resources and a video here:
Lesson Plans
Worksheet 1
Worksheet 2
Worksheet 3
Worksheet 4
Video Download
To download the video:
1. left click the above link.
2. right click on video.
3. choose "save video as"

And finally! ........... Here are the details of the Competition your children can enter.
1. Please click on this image for full competition entry details: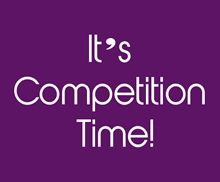 2. And here is the link to the Colouring Competition picture:

If you have any queries, or would like to receive a hard-copy of the project material –
contact Rev Paul McAdam Ph: (028) 3889 1587 or email: loughgall@armagh.anglican.org

To learn more about The Leprosy Mission visit: www.tlm-ni.org
For further resources, and to extend this project a little further, see: www.nopainnogaintlm.org/page/churches/