Summer Madness 2016 @ Glenarm Castle
1st - 5th July 2016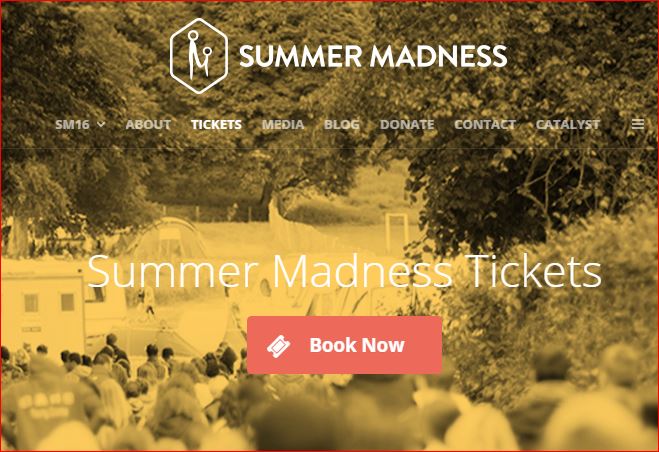 A message from Gareth Campbell - Armagh Diocesan Youth Officer.
Summer Madness, Irelands largest Christian festival for young people is quickly approaching us and we want you to join us for a visit.
Madness has been one of the key influential factors in the lives of young people across Ireland for almost 3 decades now, and whilst its current venue in Glenarm isn't quite as handy for us as Gosford used to be, we still want to give all your young people the chance to travel with us to experience it.
A coach is being organised to first gather up our young people from throughout the diocese early on Monday 4th July, then we'll set of for hopefully a sunny Glenarm.
Fill up on a hearty breakfast before leaving, bring a packed lunch or grab a snack at a burger van at midday and then join us for a free diocesan BBQ in the evening before mainstage worship.
Then home again to our comfortable beds without ever having the need to have slept in a tent. (It will likely be quite late as Monday evening worship tends to run on a bit)
If this sounds appealing or think that your young people would be interested please contact me through one of the ways below and we'll count you in. So far we're hoping for enough young people that the bus cost will be minimal so that the only charge will be the £10 entry fee into the Madness.
Please contact me soon and I can get the necessary forms out to you for booking as well as having numbers for catering.
If you're lucky enough to be staying the whole time please also get back to me so I can include you in our numbers for food.
Many Thanks
Gareth Campbell
dyo@armagh.anglican.org
07856 605946