Somme Centenary Service at St Mark's Armagh
Wednesday 29th June 2016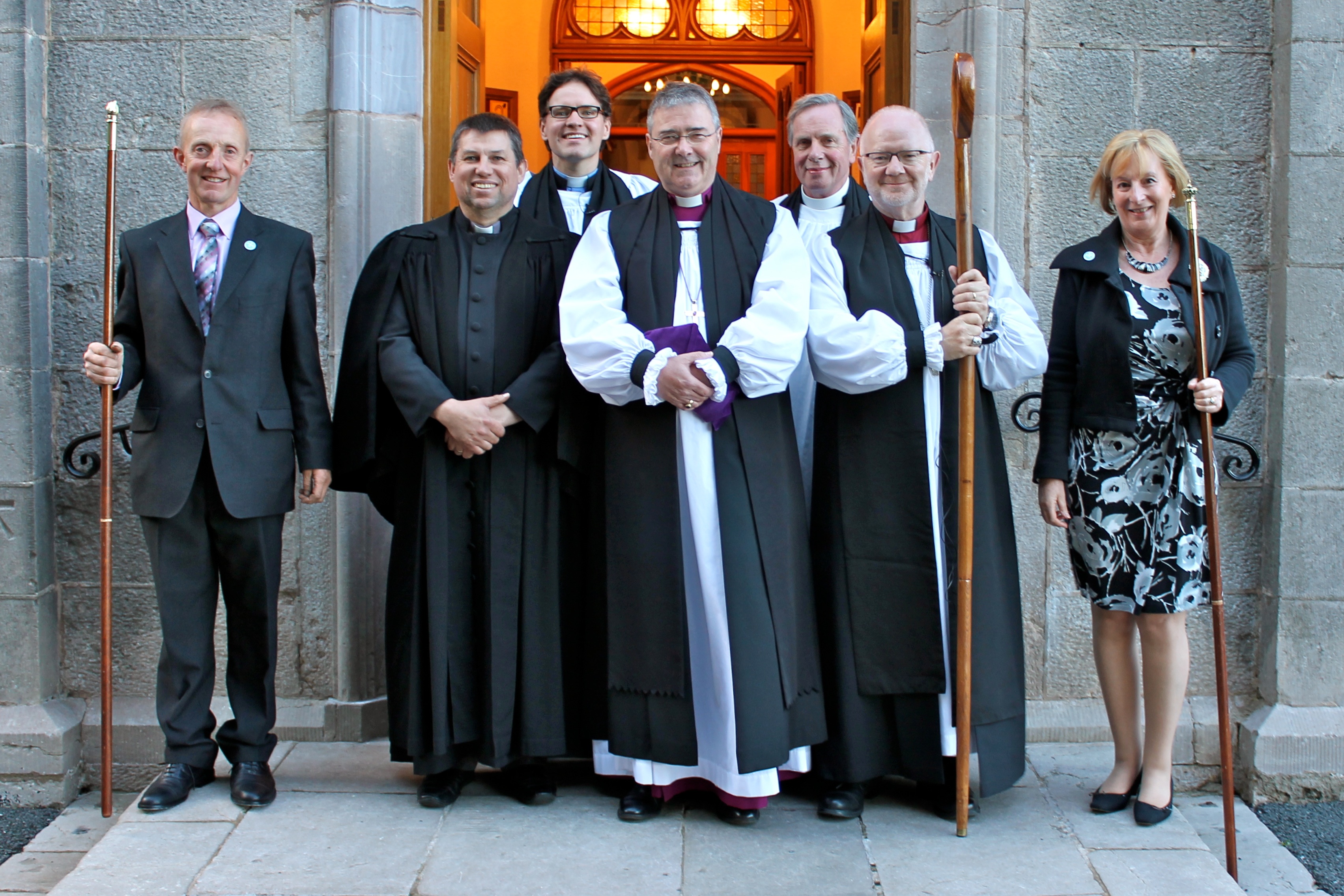 A special service was held in St Mark's Parish Church, Armagh on Wednesday 29th June
to mark the centenary of the Battle of the Somme.
The preacher on this special occasion was the Bishop of Clogher - John McDowell
who is also Chair of the Church of Ireland Historical Cenentaries Working Group.
The Lesson was read by Revd Rowan Zeelie - Minister of Armagh Methodist Church.
During the Act of Remembance, the names of men fromt he city of Armagh who died, were read out.

Pictured from left to right: Donald Davidson (Church Warden), Revd Rowan Zeelie,
Revd Malcolm Kingston, Bishop John McDowell,
Very Revd Robert Townley, Archbishop Richard Clarke & Lynda Adamson (Church Warden)
The Order of Service can be viewed at this link