Battle of the Somme commemorative service
at the Ulster Tower, near Thiepval Friday 1st July 2016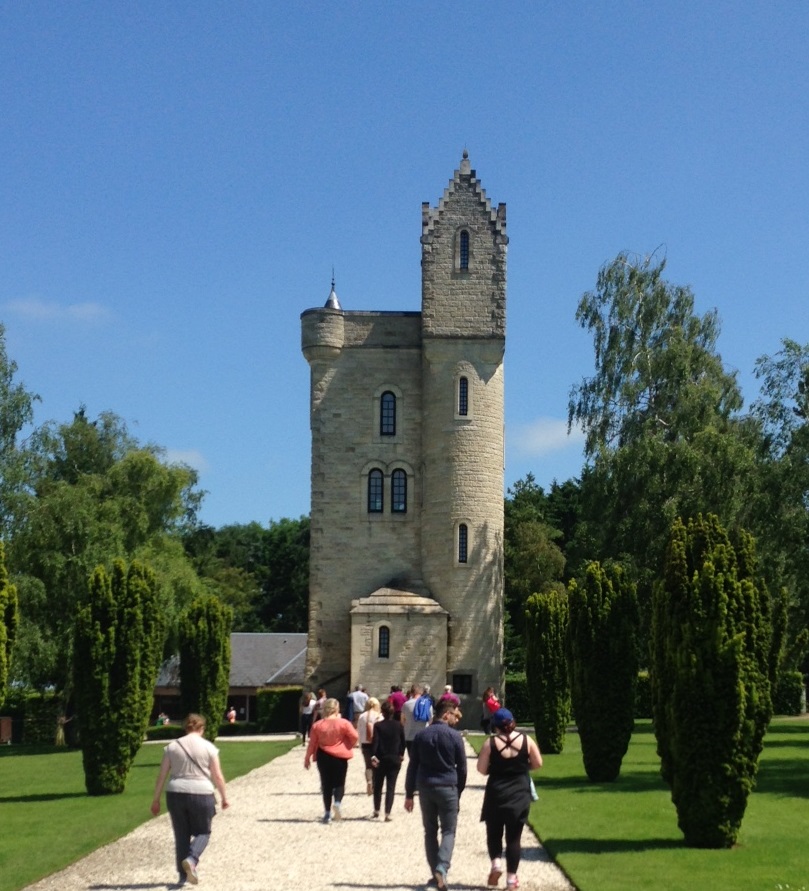 Archbishop Richard today addressed the special commemorative service to mark the centenary of the Battle of the Somme, which took place at the Ulster Tower, near Thiepval.
The Archbishop refered to how the Somme and Ulster have 'belonged together in the imagination of succeeding generations' over the last century. He noted that the Somme represents 'a connectedness for all time with many men and women, and not only in Ulster nor only for one Christian tradition.'
Archbishop Richard also recalled the recent pilgrimage to the Somme (22nd-24th June) which he jointly led alongside the Roman Catholic Archbishop of Armagh, the Most Revd Eamon Martin, and which included a cross-community group of young people from across the island of Ireland: 'We prayed, we kept silence, and we reflected, all in the sombre realisation that many of those who had died here at the Somme were of an age with the young people who were part of our group.'

He also highlighted how the Bible relates the image of a river to 'the presence and purposes of God,' referring to 'a river whose streams make glad the city of God, the holy habitation of the Most High' (Psalm 46.4).

The soldiers who participated in the battle 'chose to join up and come to this place for what they believed was a righteous cause.' Archbishop Richard encouraged the present generation to relate that sacrifice to its hopes, prayers and aspirations for the future: 'We must believe in a hope of the future for our young people, as they must believe in it for themselves.'
The Order of Service also included the Revd Bill Mullally, President of the Methodist Church in Ireland, who led the congregation in the call to worship; the Most Revd Eamon Martin, Roman Catholic Archbishop of Armagh, who read a passage from Scripture (John 15.7-14); and the Revd Frank Sellar, Moderator of the Presbyterian Church in Ireland, who led The Lord's Prayer.
The full transcript of Archbishop Richard's Address can be read here