Somme Centenary Pilgrimage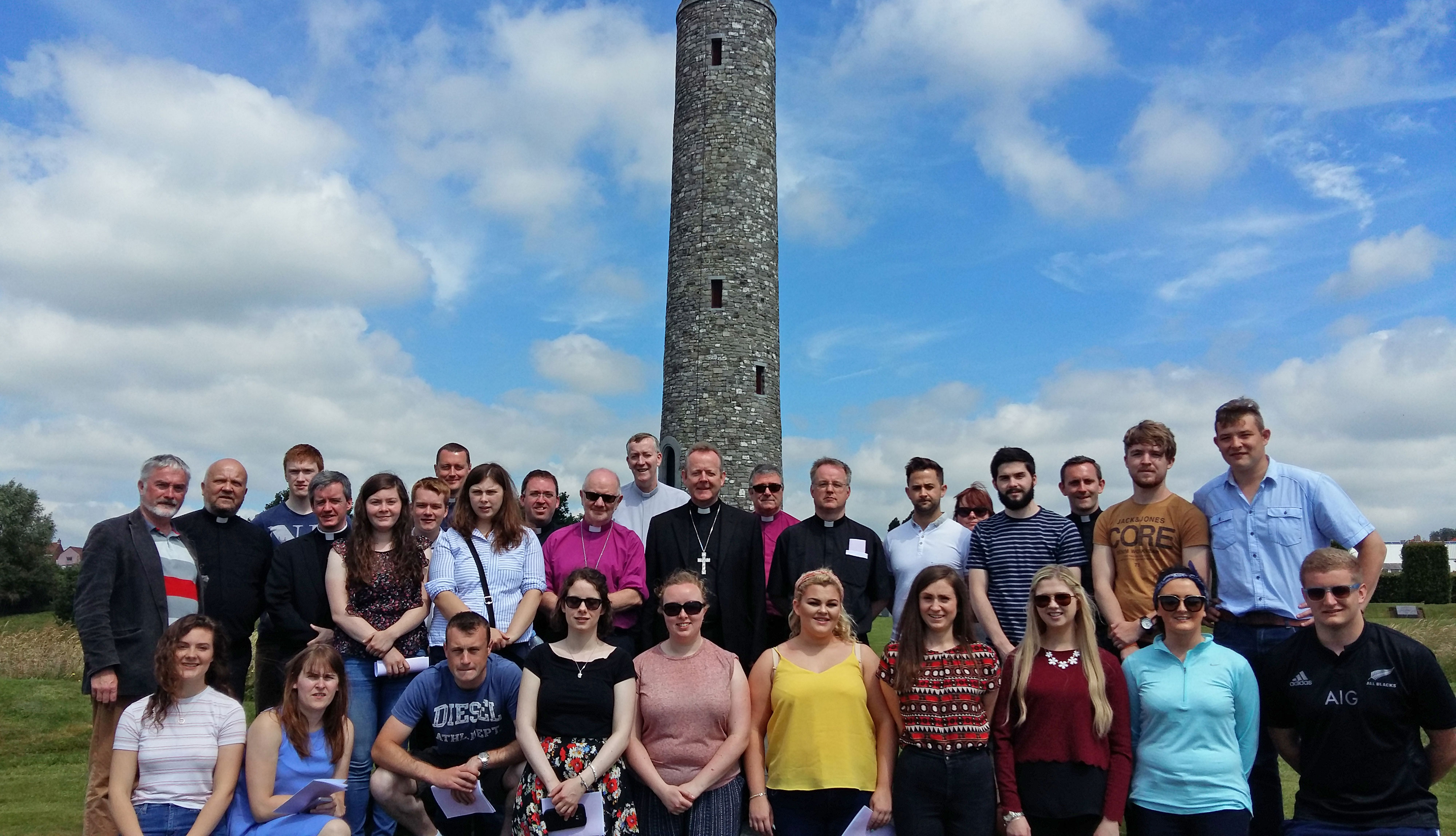 This photo was taken at the Irish Peace Park, Messines.

The Archbishops of Armagh, the Most Revd Dr Richard Clarke (Church of Ireland) and the Most Revd Eamon Martin (Catholic), have concluded a special centenary pilgrimage which brought a cross–community delegation of young people from across the island of Ireland to significant sites at the Battle of the Somme.
The pilgrimage began on Wednesday 22nd June 2016 with a visit to Glasnevin Cemetery in Dublin, which included prayers and a time of reflection at the new Memorial Wall.  The group then travelled to the Somme where, on Thursday 23rd June, the pilgrims visited graveyards and memorials linked to the 36th Ulster Division and 16th Irish Division – including Thiepval Wood and Guillemont.  The day concluded with a wreath–laying ceremony at the Menin Gate in Ypres, Belgium.
On Friday 24th June, the group visited the site of the Christmas truce, Tyne Cot Cemetery and Essex Farm, near Ypres, before prayers and a time for reflection at Irish Peace Park, Messines.  This was followed by a visit to the Memorial Museum at Passchendaele.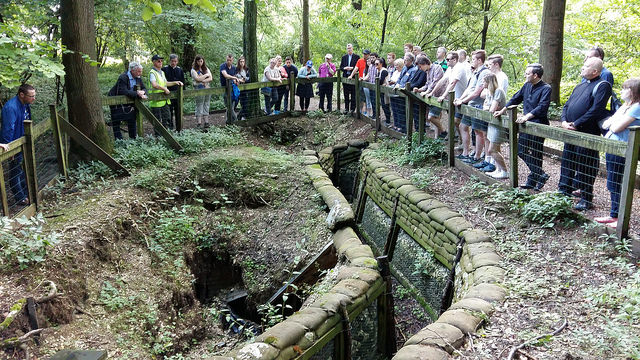 Visiting the trenches at Thiepval Wood
A visit to trenches at the site of the Christmas truce, near Ypres.
For a full gallery of photos click this link