Archbishop Richard visits the Sant'Egidio Community in Rome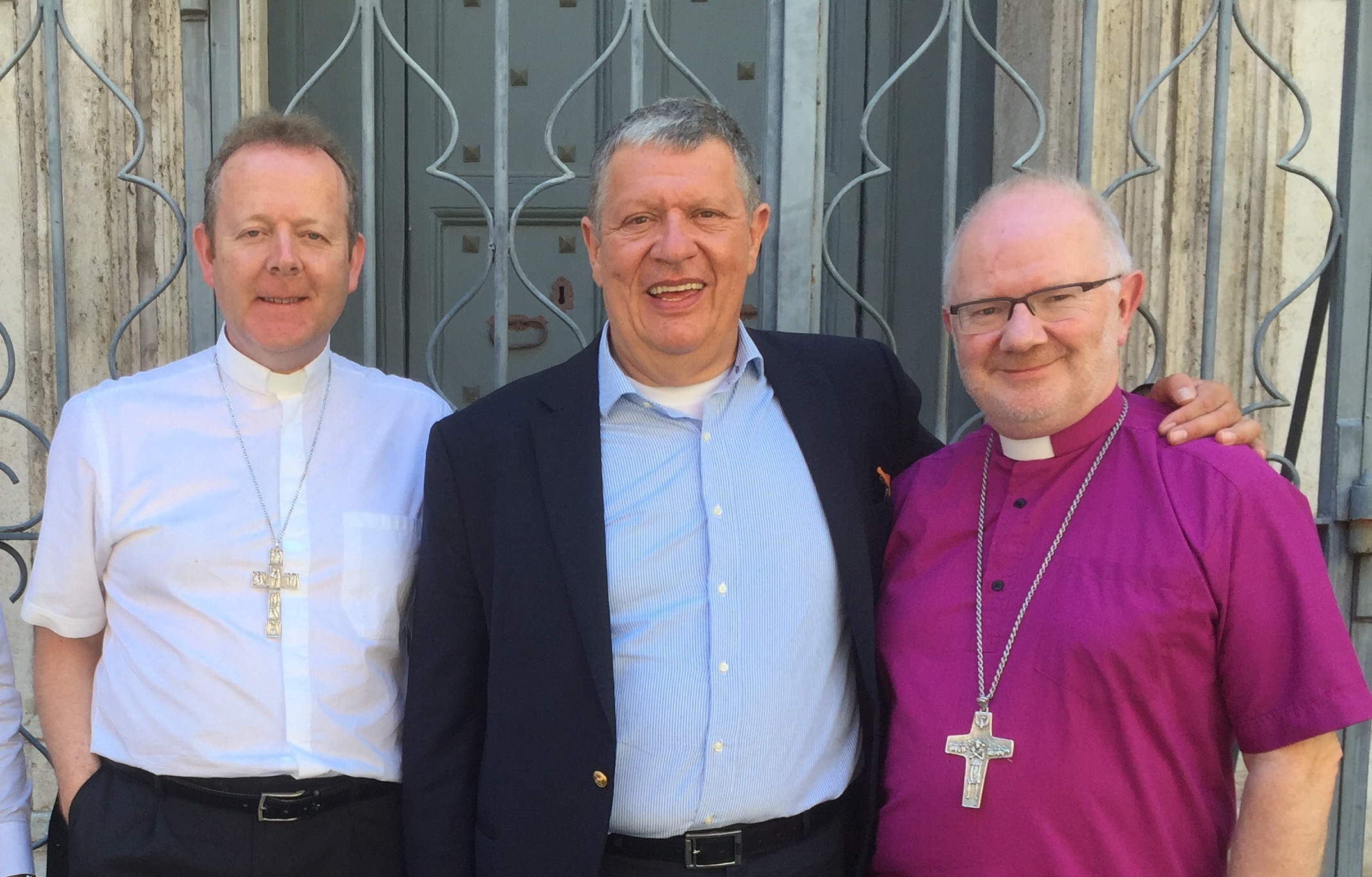 Archbishop Eamon Martin and Archbishop Richard recently met with members of the Sant'Egidio Community in Rome.
(This picture includes a long-time member of the Community, Dr Claudio Betti.)
The Community of Sant'Egidio is a lay community based in Rome but now established in over 60 countries throughout the world.
It roots its community life in prayer and the reading of the Scriptures, but is also involved in major initiatives
of social outreach and reconciliation initiatives in many countries.
Archbishop Richard, as those who have attended his autumn Roadshows in the diocese over the past couple of years will know,
has had a long involvement with the Community, but this was Archbishop Eamon's first meeting with them.
The occasion of Archbishop Richard's visit to Rome was an invitation from Archbishop Eamon to join with him
as he received his "pallium" from Pope Francis.
The pallium (a narrow woollen strip of cloth worn over the shoulders) is the insignia given to Roman Catholic archbishops.
Although not worn by Anglican archbishops it is nevertheless seen on the Armagh and Dublin diocesan coats of arms.