Canon Robert Boyd's farewell from Killyman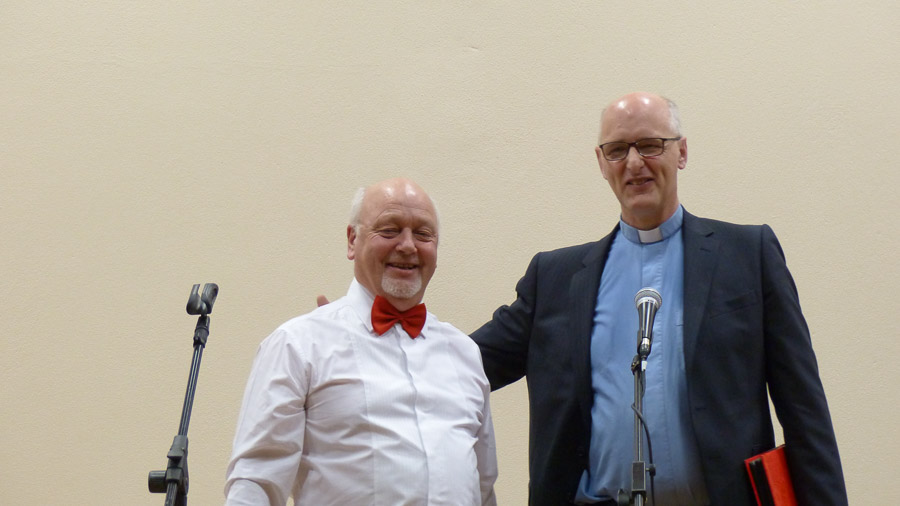 A large crowd gathered in St Andrew's Parish Hall, Killyman on the evening of Friday 13th January 2017 to say farewell to a much loved Rector and his family.

A varied programme of entertainment was provided with musical items, poems and readings, singing and plenty of jokes and funny stories at the Rector's expense. Warm and fitting tributes were paid to Robert by many people which recognized the dedication and hard work he had put into the his ministry in the parish over the last 11 and a bit years. His major achievements were listed among which were the building and establishment of the new parish halls and the growth and development of the parish.
He will be missed by the people of Killyman as their Rector but also more widely within the Armagh Diocese were he had been Dungannon Rural Dean, Honorary Diocesan Lay Secretary, (serving on many Diocesan Boards and Committees) and also as a Canon within the Cathedral Chapter of St Patrick's Armagh.
Our best wishes and prayers for Robert, May, Ellen and Reuben in their new Parish of Glendermott and Newbuildings in the Diocese of Derry and Raphoe. May God bless you.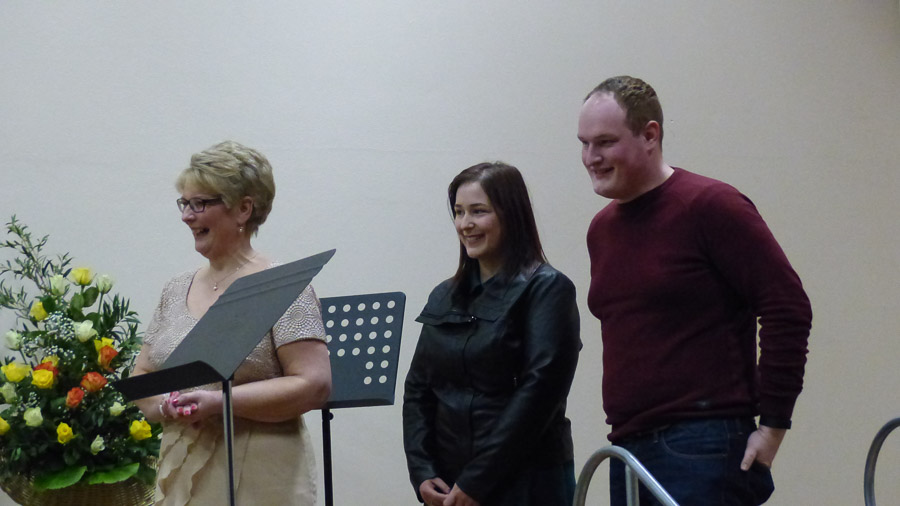 For a full photo Gallery of the Killyman farewell click here
For a photo Gallery and report from the Institution service in Glendermott click here