New Coaching Service supports "vocational and professional leaders"
Headspace Consulting, was founded in 2013 by David Brown (former Youth Officer for the Church of Ireland), as a dedicated coaching and training agency for those in vocational leadership across Churches and mission agencies,
the Youth and Community work sector, and the Education sector.
A new and dynamic "Vocational and Professional Leadership Coaching service" has just been launched by Headspace Consulting seeking to support Leaders across the above vocational professions.
As a discipline, Coaching seeks to accompany individuals in addressing and owning their struggles with a clear focus on the movement from difficulties and presenting concerns towards clarity and the achievement of courageous goals. Such Coaching support is confidential and professional offering the individual leader precious "headspace".
Subject to agreement, a Coaching "set" consists of between three to six one hour sessions.
Research conducted in 2013 across 492 serving Clergy in the Church of England by St. Luke's Healthcare as quoted by the Church Times, (October 2013) found that three quarters of respondents would welcome help with managing stress and its impact on their emotional and mental well being. In an article published by the Irish Times (February 6th, 2015), it was noted that whilst some employers undertook to offer support for mental health concerns facing their employees, many employers still struggled in how best to support their staff with their individual mental and emotional concerns.
Work based stressors remain present across all sectors of the workforce today with those in vocational leadership equally at risk of succumbing to a myriad of pressures. One Church leader who engaged with Headspace Consulting noted the following...
"I went to speak with Headspace Consulting when I was struggling with both my personal life and my career (calling). Through the coaching I was encouraged to work towards short and long term goals that not only helped me through a difficult time but has also enabled me to work through the challenges of starting a new life and a new career."
 Following a series of Coaching consultations with Headspace Consulting across 2014, a Belfast based youth worker engaged in work with young adults from one of the City's most deprived communities noted that,
"This is the first time in two years that someone has shown belief in me."
Martin Luther King once commented that, "Faith is taking the first step even when you can't see the staircase".  Headspace Consulting's "Vocational and Professional Leadership Coaching service" may prove to be an important first step in addressing issues such as time management and work/life balance concerns, professional development matters, work based conflict resolution, or in addressing change in your vocation and profession, however it presents itself.
For further information please contact David Brown ...
david@headspaceconsulting.co.uk
www.Headspaceconsulting.co.uk
Or call David Brown, Headspace Consulting Director on +44 (0) 7919016979.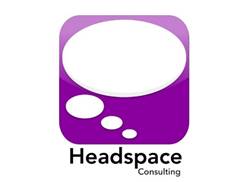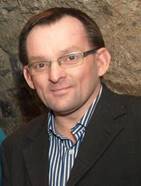 Food for thought: Space to think: Change to make.