It's amazing who you meet on holidays !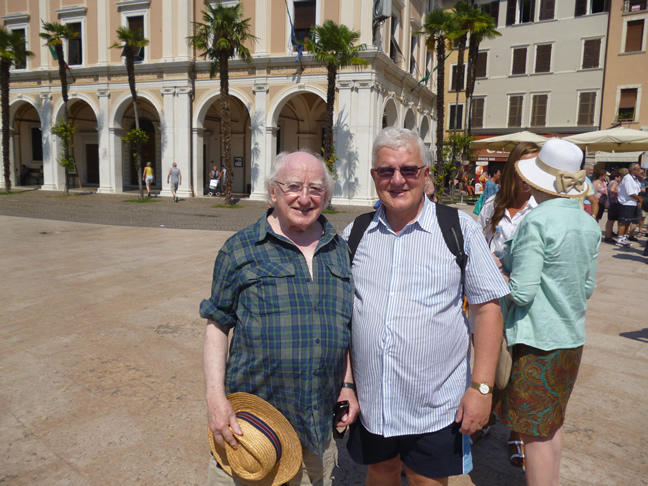 Whilst waiting for the ferry at Salo on Lake Garda, Northern Italy, the Rector of Derryloran, Canon Norman Porteus,
noticed a familiar face, got into conversation with him, verified that he was indeed
the President of the Irish Republic, Michael D Higgins, and got permission for the above photograph.
"It was a most pleasant and engaging encounter", said the Canon.