2017 Lenten Studies - God's Heart for Migrants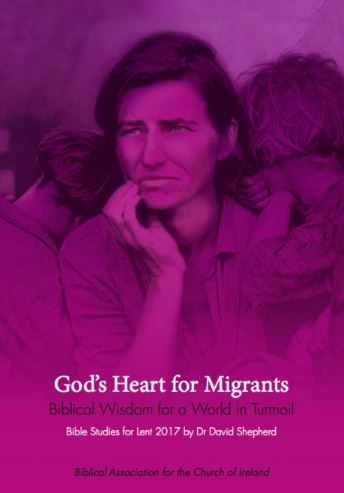 The Biblical Association for the Church of Ireland have recently released The 2017 Lenten study.

The title of the study is God's Heart for Migrants: Biblical Wisdom for a World in Turmoil, authored by Dr. David Shepherd, Assistant Professor at Loyola Institute, Trinity College Dublin.

The official launch of the printed booklets by Archbishop Michael Jackson will be on 24 January 2017 at 12.50pm in Church House, Dublin.

Printed copies will be available at Church House, Christ Church Cathedral, Dublin and from Mrs. Barbara Bergin - email berginba@gmail.com (Price: €2.50)
Please check with St. Anne's Cathedral or Richard Ryan at the Bookwell, Belfast for availability (Price £2.25)

Click here for full PDF file copy of 2017 Lenten Study.