"Leading from Deep"
Armagh Diocesan Youth & Children's leaders event
held at St Columba's Portadown on Sat 13th Jan 18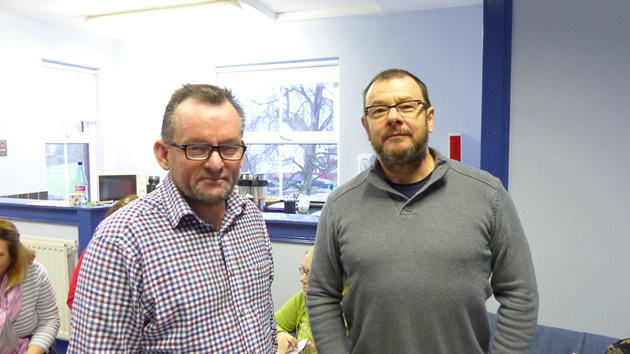 On Saturday 13th January 2018, our new Development Officer for Youth & Children's Ministry - David Brown
(pictured left above) kicked off the new year in style with a special mentoring and training day for our youth and childrens leaders from across the Armagh Diocese.
The facilitator for the day was Revd Carleton Baxter (pictured right) who is Curate at Magheralin & Dollingstown.

Through lively delivery from Carleton and good group interaction, we focused on the strengthens and weaknesses of some of the disciples and what gifts they brought to the ministry to which they were called. They were ordinary people like us, prone to mistakes, but from this band of 12 people, God built his church throughout the world.
We were challenged to consider how we could make the same impact today.
For more photos form the day click here