St Matthew's Keady launch 'buy a slate' fund raising project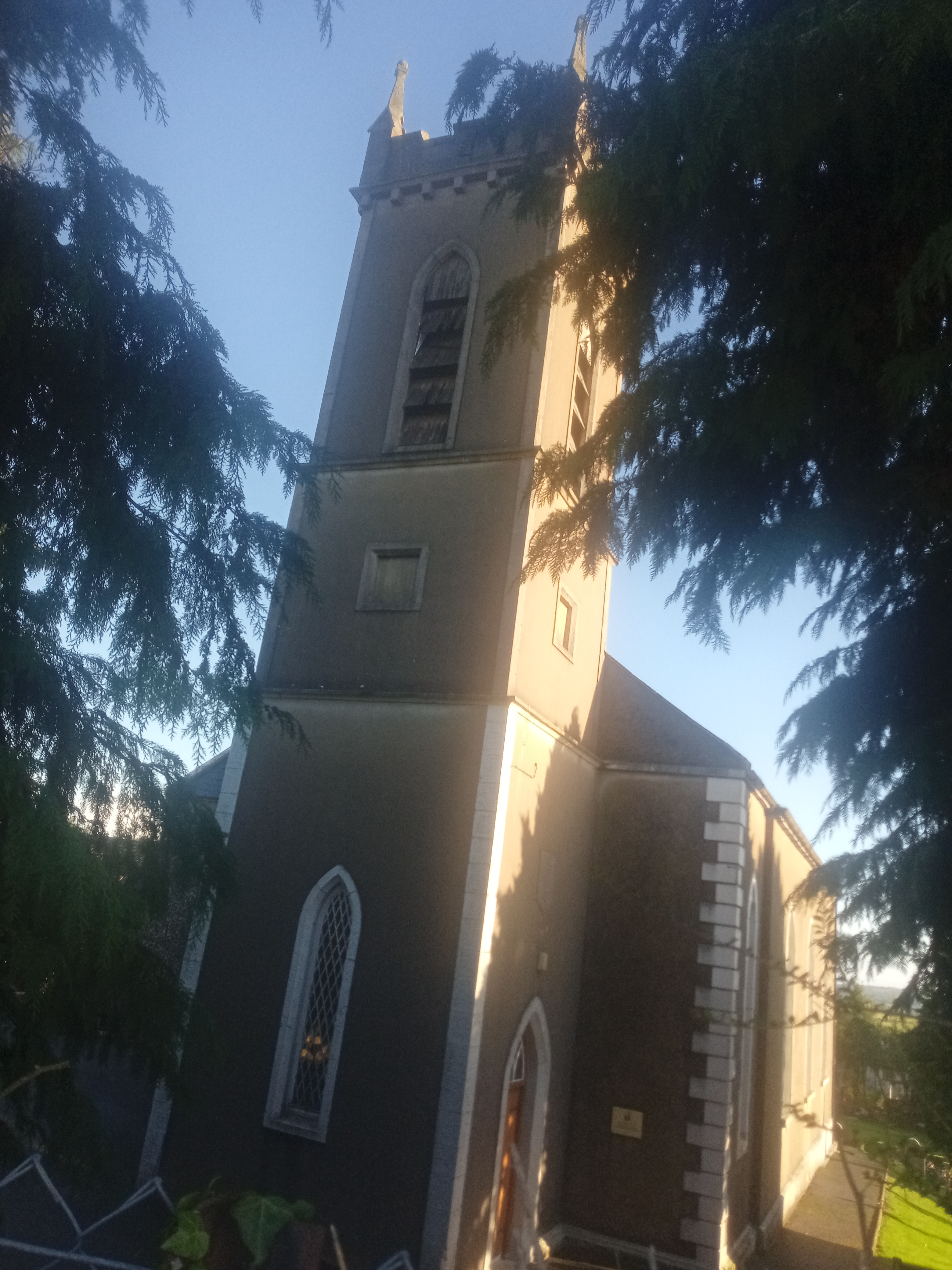 Keady Parish are raising funds for a major roof renovation which the church urgently needs. We recently launched a 'buy a slate' fund raising project. Each slate is represented by a ticket with a suggested donation of £10. 'Slates' are available from members of the congregation who hope to sell at least 1000 of these.
St Matthew's church was consecrated in 1782 and was extended 40 years later with the addition of a tower and gallery. The population of the town and surrounding area had increased considerably owing to the development of the linen trade. Other notable improvements recorded by Rev M. B. Hogg in his 'Short History of Keady Parish' (published 1928) include replacement of the 'unsightly pews by modern ones' in 1875 and 'a splendid east window to the memory of Mr Wm. Gardiner, J.P., of Annvale…(d. 1883)…was erected by his friends at a cost of £279. The current organ was installed in 1908 by Messers. Evans & Barr, Belfast.
Unfortunately, Covid-19 has curtailed normal fund-raising activities and we are looking for support from those who have a heart for the future well-being of our parish. 'Slate' cards can also be ordered by email at keadyslatefund@gmail.com or by post to The Rectory, 31 Crossmore Road, Keady, BT60 3RH (cheques payable to 'St Matthew's Parish Church, Keady'). There is also a Gofundme page – just access the website at www.gofundme.com and use the search facility to locate St Matthew's Keady page. A big thank you to those who have already contributed to our fund-raising efforts.