Armagh Diocesan Board of Religious Education
Easter Card competition 2017
P5 pupils from The Armstrong Primary School were amongst the prize-winners
in this year's Easter Card Competition run by the Board of Religious Education.
Reverend Elizabeth Cairns presented the awards.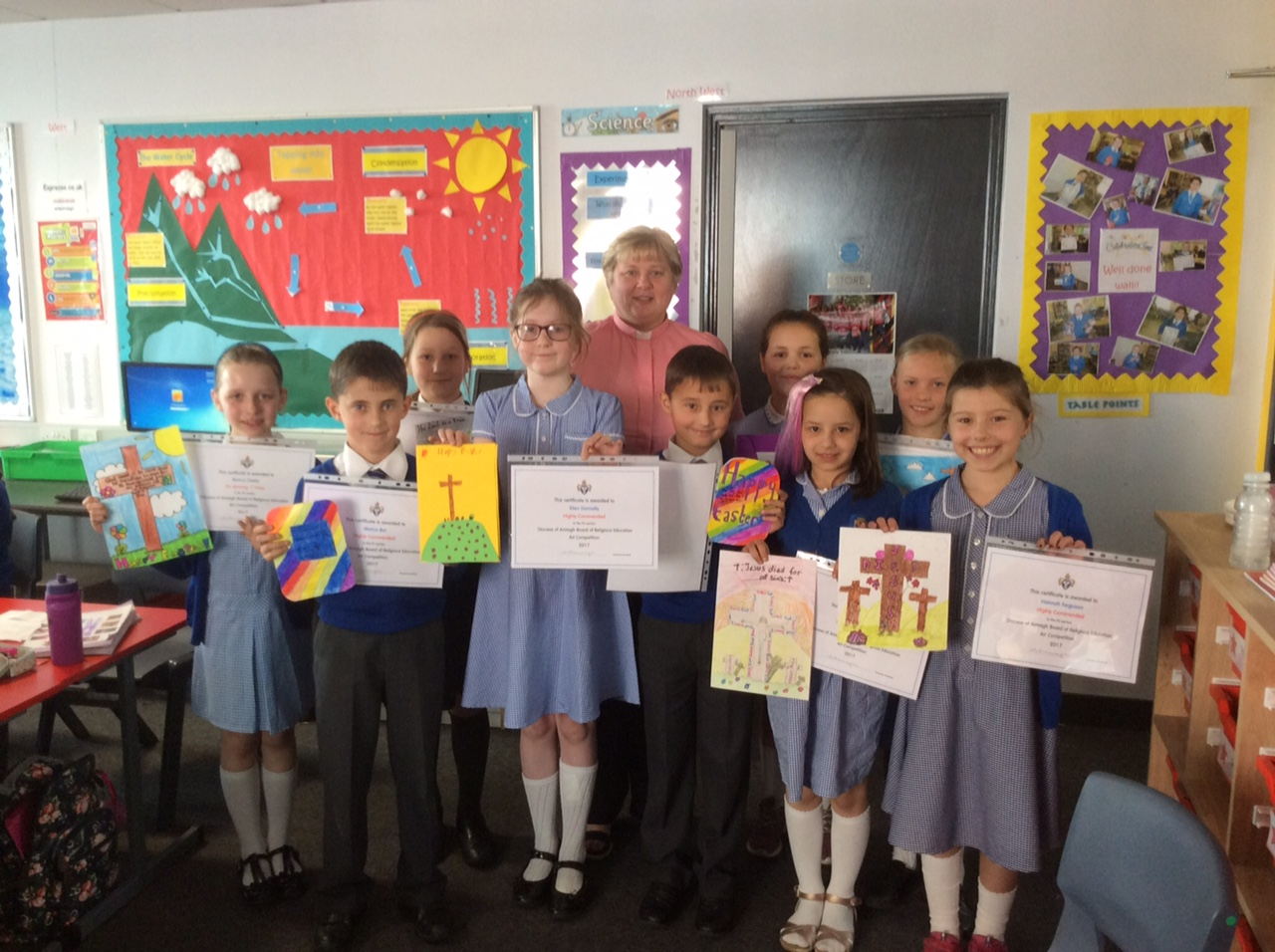 Prize-winners from the Howard P.S. (Moygashel, Dungannon) are below
with Revd Paul McAdam who presented the Awards.