Archive showing letters from the Western Front
of the First World War at Christmas 1917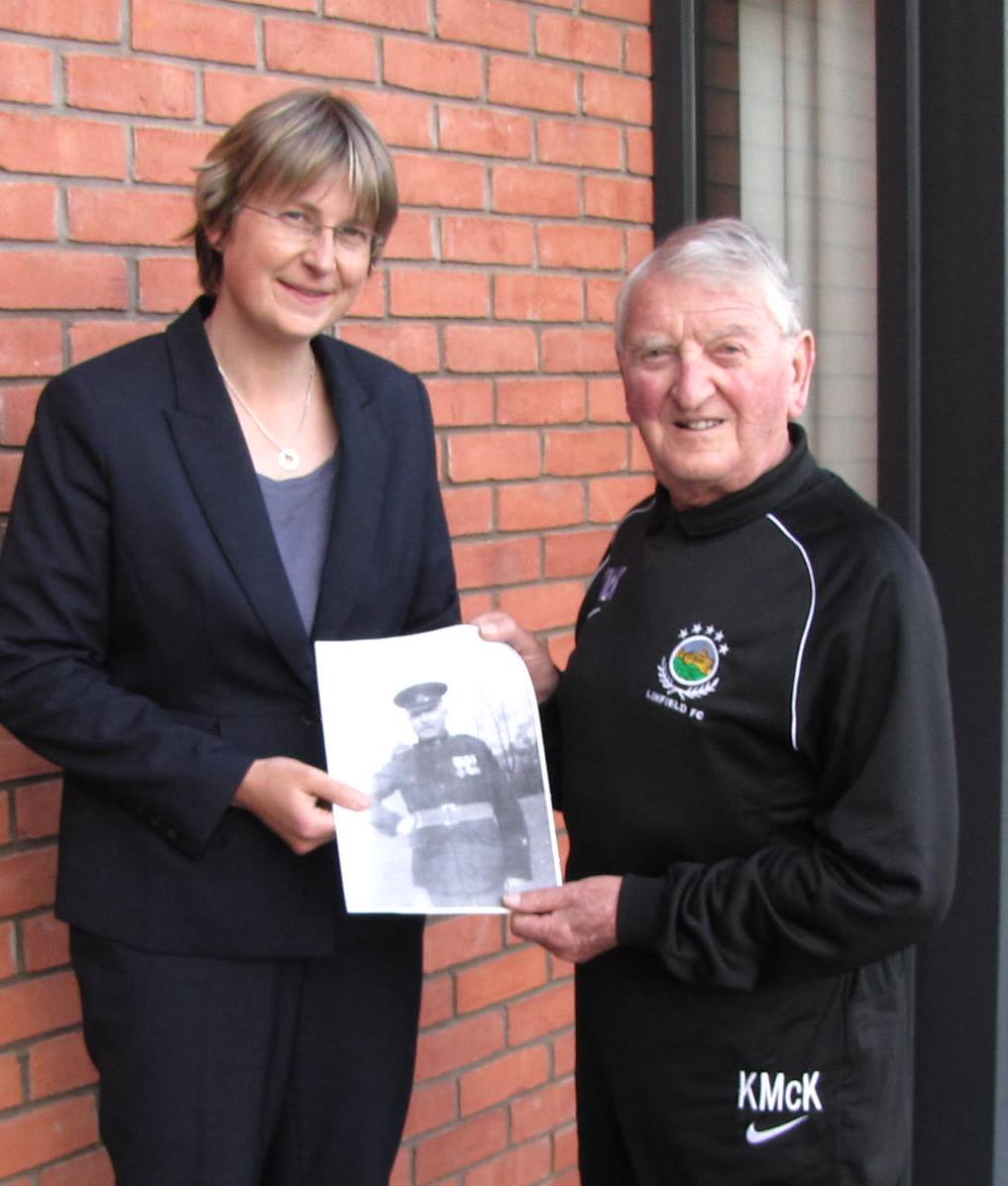 For Remembrance tide 2015 the RCB Library in Dublin is following up a previous online exhibition (available here: http://ireland.anglican.org/about/158) and a subsequent short documentary film (which can be viewed here: http://ireland.anglican.org/about/196)
about finding an unusual collection of letters written by ten soldiers serving at the
Western Front at Christmas 1917, who were also parishioners of the Church of Ireland parish of Dundela in east Belfast with a particular human interest story.

While other letters that were written from the front are found in other repositories and in private custody, the survival of a collection in a parish context is rare.

Subsequent collaboration between the Library (where the letters are now in permanent safekeeping) and local historians from the "East Belfast & the Great War Project", has confirmed these are the only known such letters to survive relating to soldiers from East Belfast – a point made clear in a about the team from the project visiting the library to view the letters for the first time.

Photo: Dr Susan Hood meeting Kenny McKeague in Belfast recently.

Now thanks to the ongoing research work of the team, in particular the painstaking efforts of historian and genealogist, Dr Hilary Kennedy, the stories of what happened to each of the ten letter writers (all of whom returned to Belfast at the end of the War) have been tracked, and in a few cases living descendants have been traced.

One such person is Kenny McKeague, a trainer and part of the backroom staff with the first team at Linfield Football Club, and the grandson of William James Millikin. Now in his 80s, Kenny continues to live in Belfast and is a parishioner of Dundela, like his grandfather, whose poignant letter, written in France, on 12 February 1918, specifically thanked his rector, Revd Arthur Barton, for the pastoral care he was giving his family at home.

William's concern for his wife and young children was clearly assuaged by the safe knowledge that Barton as rector paid them regular visits, so as well as thanking Barton and the parishioners of St Mark's for their gifts, he specifically acknowledged the former 'for your own kindness to my wife and children as the letter I get from home from my wife says that you are very attentive …'.

The content of the letter, an image of William in full military uniform and his meticulously-researched family history which links him directly to his grandson Kenny (compiled by Dr Hillary Kennedy) is available via the online presentation available at this link – www.ireland.anglican.org/library/archive


For further information please contact:
Dr Susan Hood
RCB Library
Braemor Park
Churchtown
Dublin 14
Tel: 01 492 3979
Fax: 01 492 4770
Email: susan.hood@rcbdub.org