Diocesan Director of Ordinands Appointment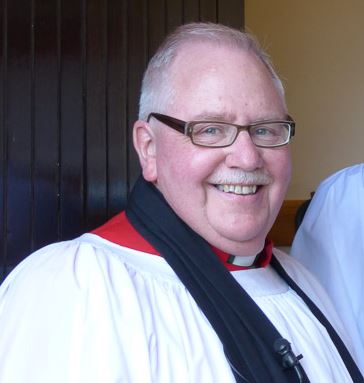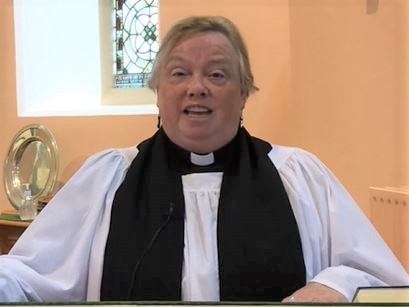 The Archbishop of Armagh, the Most Rev'd John McDowell has appointed
the Rev'd Ruth Murray, Rector of Woodschapel, as Diocesan Director of Ordinands (DDO).
Ruth succeeds Canon Bill Adair, who has stepped down as DDO after almost 10 years acting in that capacity.

Making the announcement the Archbishop said " First, I want to thank Canon Adair for his sterling service as DDO.
Anyone who knows Bill will find it easy to believe that he has been a cheerful and shrewd adviser and encourager to many people who have been on a journey of exploration around vocation and ministry. I have reason to be particularly grateful to Bill for his counsel in the circumstances of my limited knowledge of the diocese and the restrictions which applied for so long and prevented me from getting to meet people in person. I am delighted that an experienced and dedicated clergy person such as the Rev'd Ruth Murray has agreed to take on this role, which is so important in the life of the Diocese and of the Church of Ireland. The ordained ministry is far from being the "sum total" of the Church, but it is an essential and foundational element of what we are. Ordained ministry is an enormous privilege and a great responsibility. I trust that, in the changed circumstances of our lives, when we are all re-evaluating what is most important for ourselves and our community, that the call to ordained ministry will find a prominent place. I know that Ruth will bring her own qualities of calm reflection, encouragement and wisdom to fostering this sense of vocation"
Rev'd Ruth Murray commented:
Being entrusted with the role of Diocesan Director of Ordinands is at once humbling and heartening. Thank you to Archbishop John for this new opportunity to serve and I ask for your prayers as I begin to explore my role in our Armagh Fellowship of Vocation. My thoughts turn to words near the beginning of the Jubilate,
'. . serve the Lord with gladness and come before his face with songs of joy . .'
As I journey with those in the diocese who are exploring their vocation and seeking God's guidance, I pray that we will be able to share that joy. Whatever we do to serve God, and wherever we serve, may we all be able to do so with gladness.
Canon Bill Adair said:
I wish to congratulate Revd Ruth Murray on her appointment as DDO for Armagh Diocese, and wish her many happy years in a post which I have thoroughly enjoyed for almost ten years. During this time it has been an honour to serve and to get to know those who have sought to explore their vocation and sense of God's call to serve. These are exciting times as ways of ministry are being explored not only along traditional paths but also in the new ways for us as a Diocese, of Ordained Local Ministry. The calibre of all those who have come forward to explore God's call for them has been exceptional over the years whether they proceeded to selection or not. With folk such as these being open to God's call, I feel nothing other than encouraged for the future of the Church of Ireland in our Parishes. God is truly at work among us all. In wishing God's blessing on Ruth's ministry as DDO, I wish to thank Archbishop John and his predecessors for putting their trust in me, I know that I have gained much from all those who have explored God's call over the years. Please do remember Ruth in your prayers.