Collon Parish Choral Evensong on 28th June 2015
Collon Parish Church in Co Louth is laid out in collegiate style with the pews facing across the aisle.
It was designed by the Revd Daniel Augustus Beaufort who modelled it on Kings' College Chapel, Cambridge and opened it in September 1815. The unusual pew layout was designed to facilitate a choir. This was wonderfully demonstrated on the evening of Sunday 28 June 2015 when a visiting choir from Dublin under the direction of David O'Shea joined the local congregation plus lots of visitors for a full formal Choral Evensong. The service was led by Revd Michael Graham. The organist was Siobhan Kilkelly.
The Choir:


The Congregation: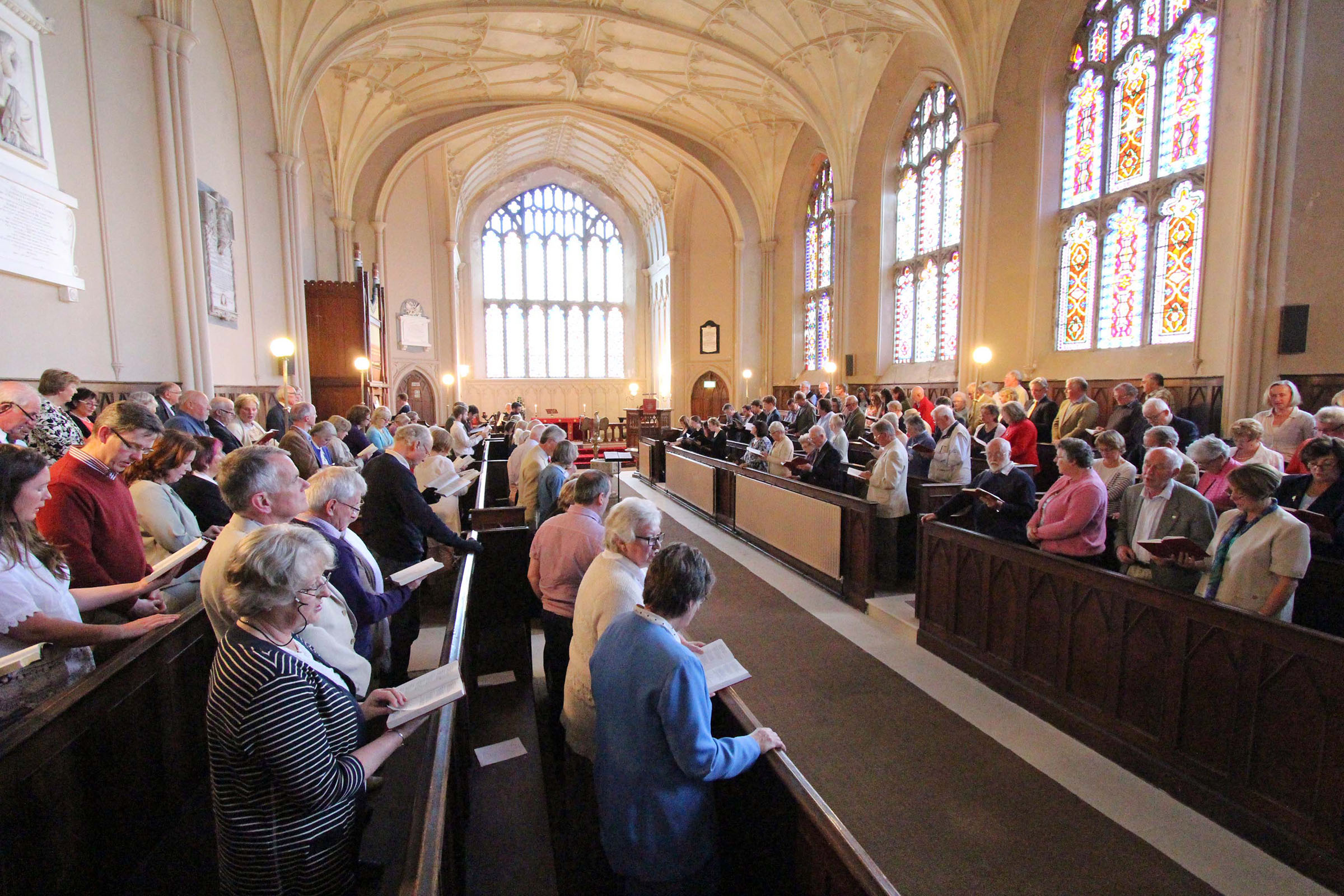 Revd Michael Graham with choir at Collon, including on his right - choir leader David O'Shea,
and right on front row - organist Siobhan Kilkelly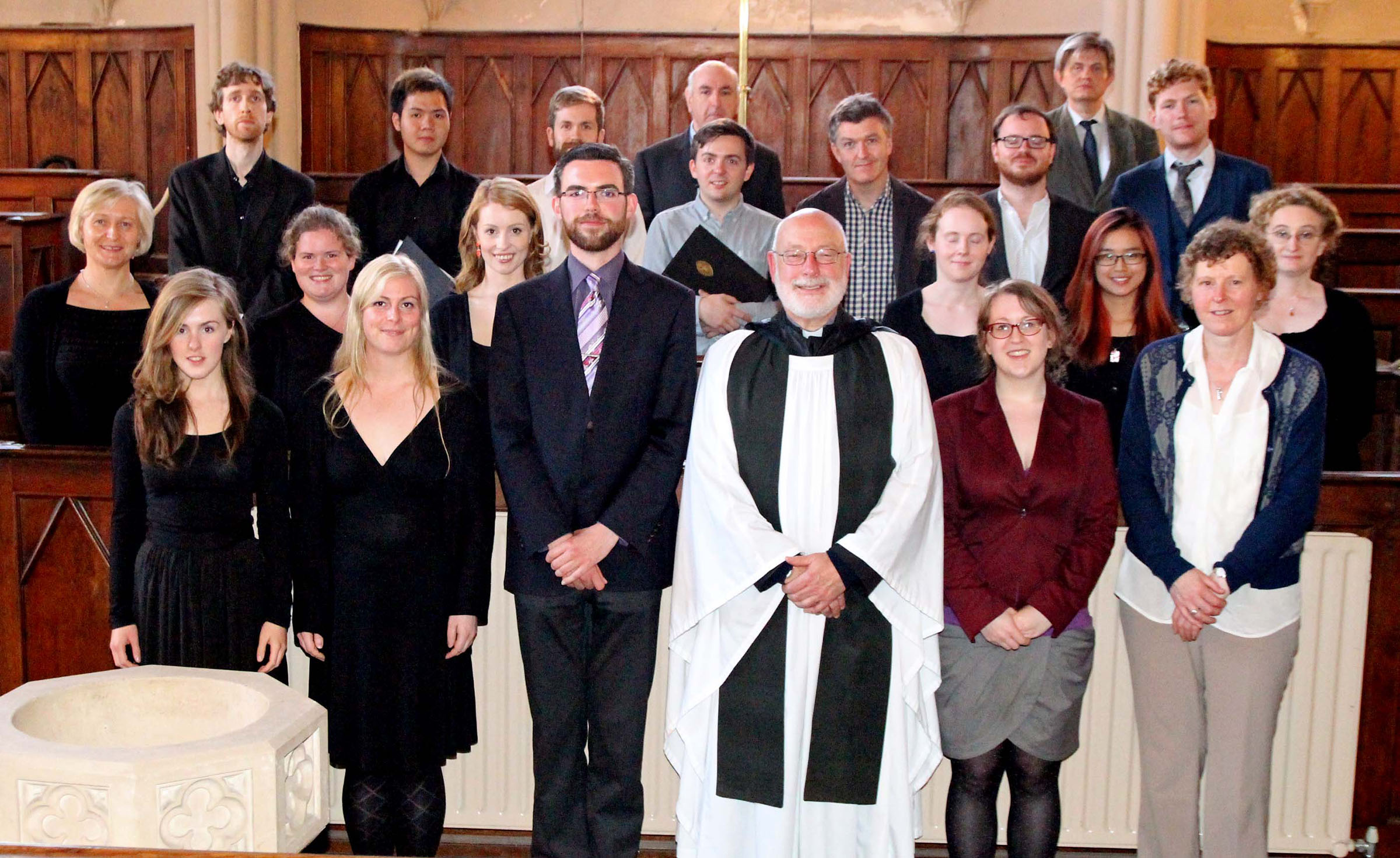 Photographs: David Wynne