St Michael's Parish Church, Clonoe Open new Parish Hall
It was with a great sense of achievement and blessing that the Select Vestry and Parishioners of St Michael's
along with many former parishioners and friends attended the recent opening of their new Parish Hall.
The former hall had been closed in 2010 due to the perilous state of the floor and the high content of asbestos.
While the Select Vestry regretted having to close the hall that had been so much a part of the life of the parish,
they resolved despite their limited financial resources, to pursue the possibility of building a replacement hall.
After much deliberation and following the receipt of a very generous bequest
and grant assistance from Dungannon District Council they purchased the new building.
Following a Service in the Parish Church which was filled to overflowing and attended by Canon Robert Boyd, Rural Dean,
The Ven. Andrew Forster, Archdeacon of Ardboe, the Churchwardens, Wilfred Dilworth and George Ferguson
petitioned the Archbishop to dedicate the Parish Hall to the Glory of God and for the benefit of this Parish.
All present were then entertained to an excellent tea provided by the Garden Deli.
In his remarks the minister of the Parish, Rev William Anderson thanked all those who had made this day possible.
In particular he wished to thank Western Building Systems, the main contractor together with
other contractors who had helped.
He also thanked Dungannon District Council for their considerable grant assistance towards the project.
Wilfred Dilworth, Rector's Church Warden in his remarks thanked all who had attended the Service
and in particular referred to the leadership of the Rev William Anderson without whose vision and drive
the project would not have been completed.
The Rural Dean, Archdeacon and Archbishop also added their congratulations to the parish on the wonderful achievement
which would act as a great encouragement to other smaller parishes throughout the Diocese.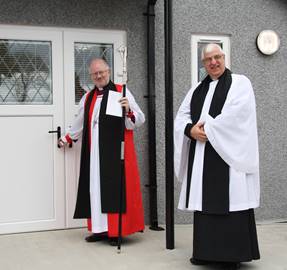 The Archbishop opens the New Parish Hall
accompanied by Rev William Anderson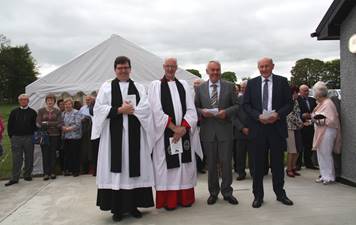 Archdeacon of Ardboe, The Ven. Andrew Forster with
Rural Dean Canon Robert Boyd and Church Wardens,
Wilfred Dilworth and George Ferguson.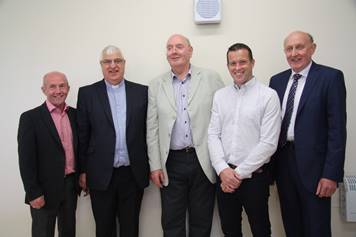 Representatives from Western Building Systems together
with Rev William Anderson, Architect Robert Richardson
and George Ferguson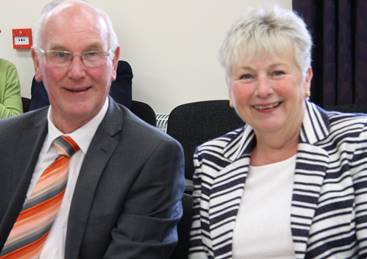 Glebe Warden, Wilfred Bell and his wife Ruby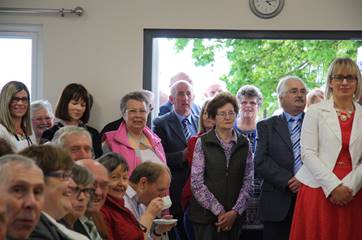 Some of the parishioners and friends who attended the
Opening of Clonoe Parish Hall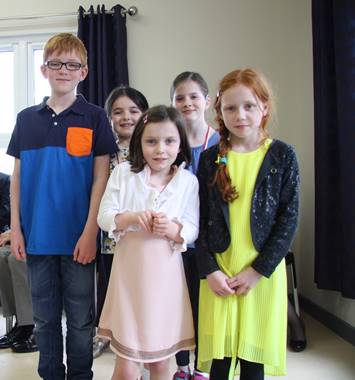 Some members of the Sunday School who attended the
Opening of their new Parish Hall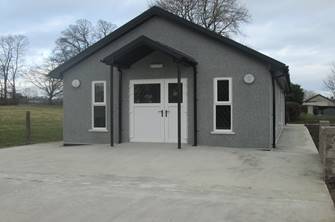 The New Parish Hall at Clonoe