Clergy Appointments - 6th June 2021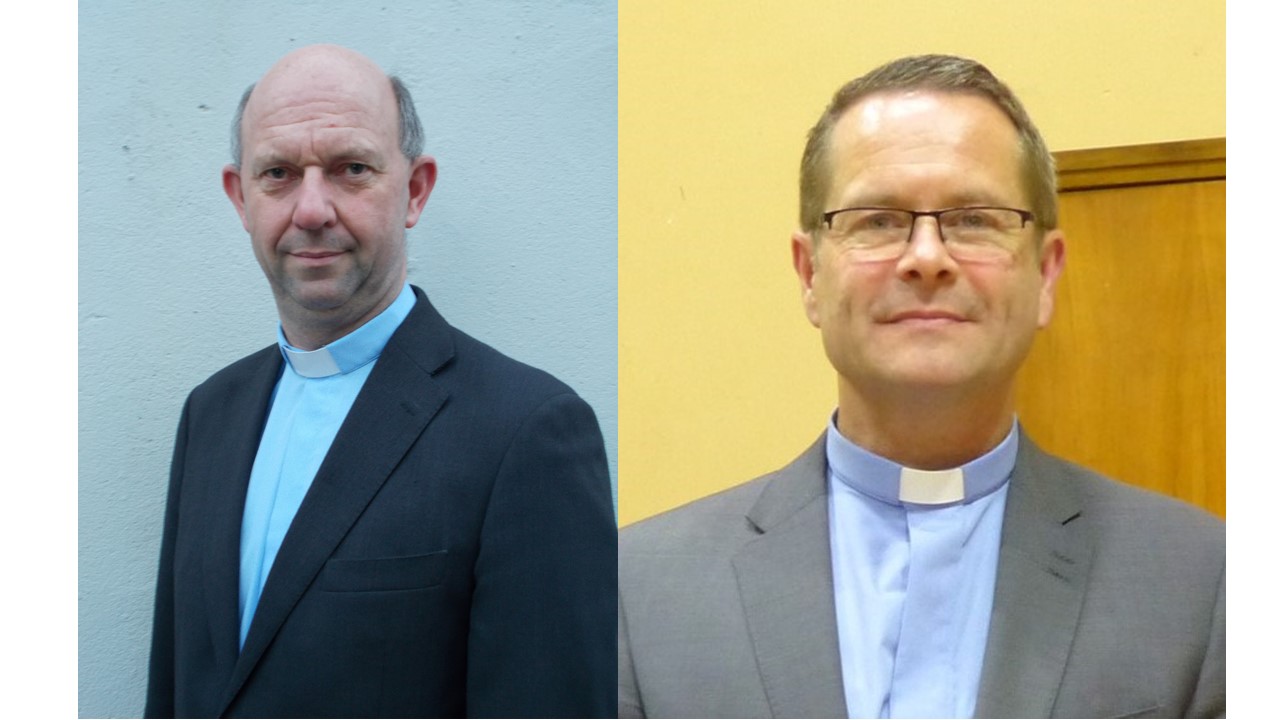 The Archbishop of Armagh, the Most Rev'd John McDowell, today has announced the following appointments in the Diocese:
The Rev'd David McComb,
currently part-time stipendiary curate in St. Swithin's, Magherafelt
to be Diocesan Curate of the grouped parishes of Lisnadill and Kildarton, effective from 5 September 2021.
David will work under the supervision of the Rural Dean for the remaining two years of his curacy.

The Rev'd David Moses, currently Bishop's Curate of the Drumgoon Group in the Diocese of Kilmore,
to be Incumbent of the grouped parishes of Keady, Armaghbreague, Derrynoose, and Newtownhamilton.
The Institution date to be during the third week of August.

The Archbishop said "I am delighted that the Rev'd David McComb has agreed to accept this position as he continues his progress in ministry. David will be missed by the people of St Swithin's, Magerafelt, where he has been a very highly valued colleague of Archdeacon Terry Scott's. David's new sphere of ministry in the parishes of Lisnadill and Kildarton will provide ample opportunities for extended engagement with all aspects of parish minstry. I wish David well.

It is also a pleasure to welcome the Rev'd David Moses back to his home Diocese of Armagh, where he served as a Diocesan Reader for twenty-seven years before ordination. David has gained wide experience in the past three years in charge of the Drumgoon Group of parishes in the Diocese of Kilmore and I have no doubt that he will be welcomed and find his feet quickly in an environment of rural ministry to which he is so well accustomed"


Rev'd David McComb commented:

"I am sorry to be leaving St Swithin's, it is a wonderful parish, full of great people. Everyone has been patient and encouraging, and I am immensely grateful for the support I've been given over the last 2 years. Lesley and I are excited that God has called us to Lisnadill and Kildarton and look forward with great anticipation to meeting and getting to know parishioners. I feel very privileged to have the opportunity to be both servant and shepherd to all in the Parish.".
Rev'd David Moses commented:
"I am looking forward to getting to know the congregations over the coming months as I serve God in the parishes of Keady, Armaghbreague, Derrynoose and Newtownhamilton. I was a Diocesan Lay Reader in the diocese for 27 years prior to ordination to full time ministry and I have previously conducted services in all the churches in the group."