The Armagh Diocesan Committee of Churches Ministry of Healing (CMH)
ran a prayer training event on Tues 28th February 2017
in Derryloran Parish Hall, Cookstown.
The speaker was the Director of CMH Rev Dr Pat Mollan.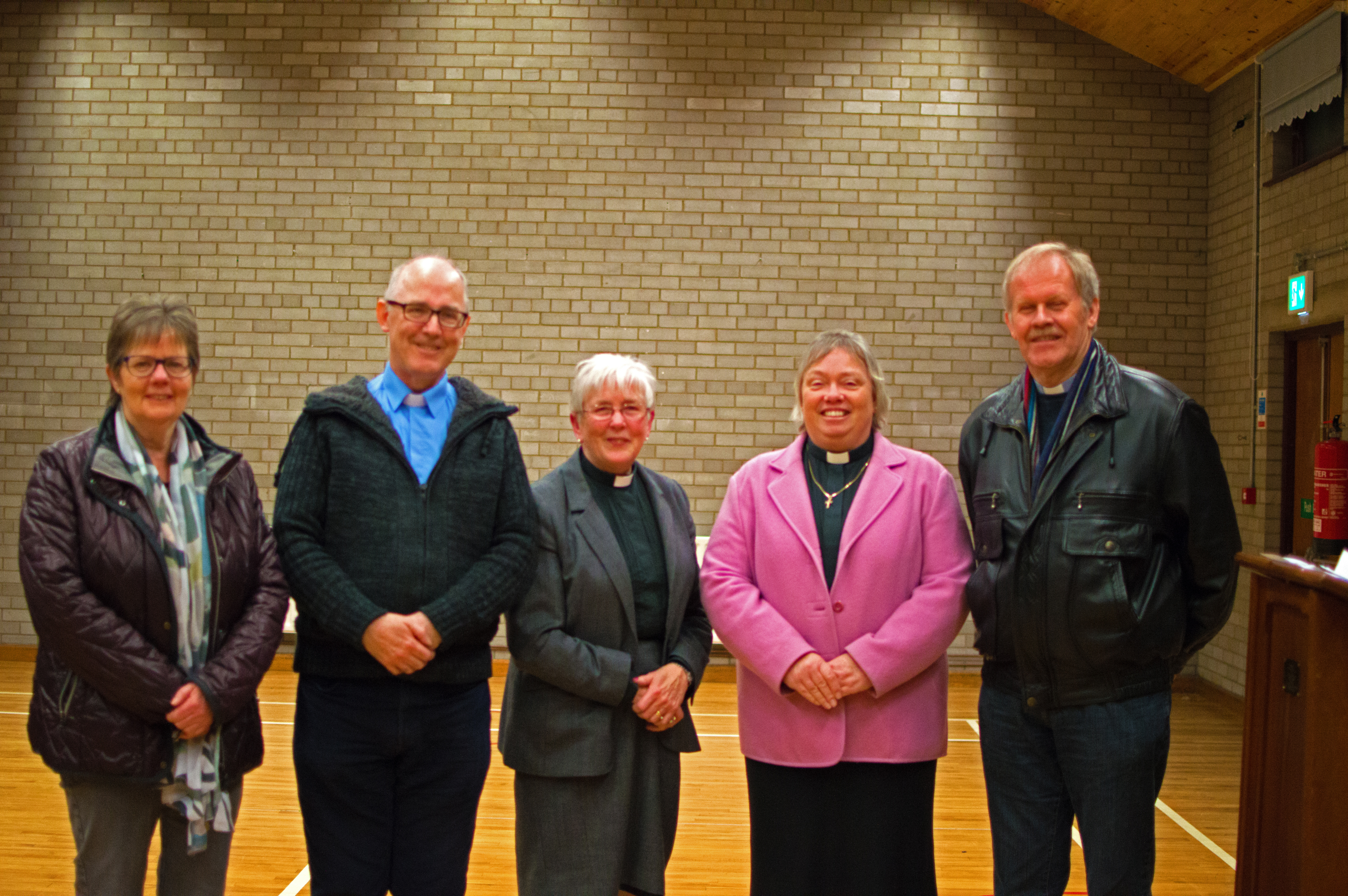 Barbara Wilson, Rev Alan Barr, Rev Dr Pat Mollan, Rev Ruth Murray and Rev Jim Campbell.
All are members of the Diocesan Committee of the CMH.