Brackaville, Donaghahendry & Ballyclog Parishes
partnership with Kindu Diocese in D.R. Congo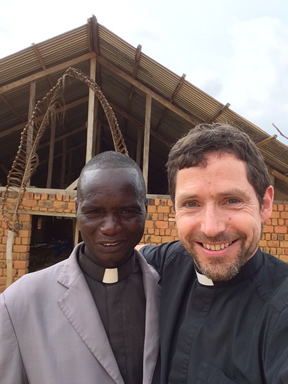 In July 2015, the Rector - Revd Andrew Rawding visited Kindu Diocese in the Democratic Republic of Congo with Jenny Smyth, Mission Director of CMS Ireland, and Canon Patrick Bamber and
Guy Marsden of Calry Parish, Sligo. 

It was an encouraging and inspiring visit to see how the direct financial support that our parishes have given to the Diocese of Kindu has been used.  Twelve rural parishes have been able to replace the grass/leaf roofs on their church buildings with corrugated iron roofs. Some parishes have been motivated to construct bigger church buildings to accommodate a new corrugated
iron roof.

With our support twenty five sewing machines have now been purchased for use in the diocesan Mothers' Union project in Kindu, which empowers widows, mothers, and young women by teaching new skills, promoting income generation and self sufficiency.  

On the right - the Rector of Kasenga Parish, Diocese of Kindu is pictured with
Revd Andrew Rawding, in front of the church with a new corrugated iron roof.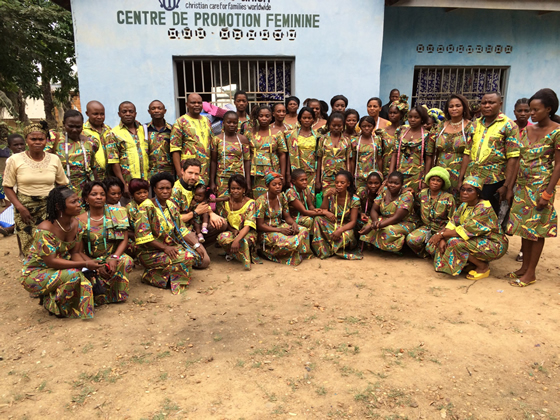 Revd Andrew Rawding outside the Mothers' Union centre in Kindu with
project participants who have made their own dresses with sewing machines funded by the parishes.