Archbishop Richard Clarke's
farewell Service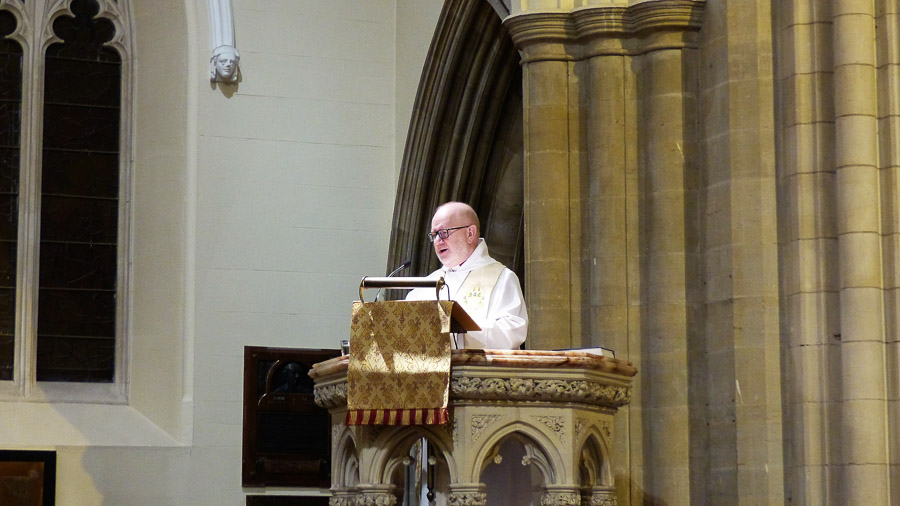 Archbishop Richard Clarke celebrated the Eucharist and preached in St Patrick's Church of Ireland Cathedral on Sunday evening 2nd February 2020 for what was his final occasion as Archbishop of Armagh and Primate of All Ireland. He had announced in November 2019 his intention to retire on 2 February which in the church calendar is known as The Presentation of Christ in the Temple or Candlemas, 40 days after Christmas.
In his sermon Archbishop Richard reminded us that at Christmas, Christ had come as the light of the world and at Candlemas that light is brought out by God's people to the whole world.
The Archbishop said that tonight he will be 'letting go' of the Armagh Crozier (his staff). He went on to say that we are all challenged to let go of things that we may cherish most, for the sake of the gospel. But one thing we should never let go of is the hand of Jesus Christ.
The Cathedral was filled to capacity with many guests, friends, clergy and church leaders. Representatives from civic society including the Earl of Caledon - Lord Lieutenant of Armagh and Lady Caledon. The Lord Mayor of Armagh City Banbridge and Craigavon Council.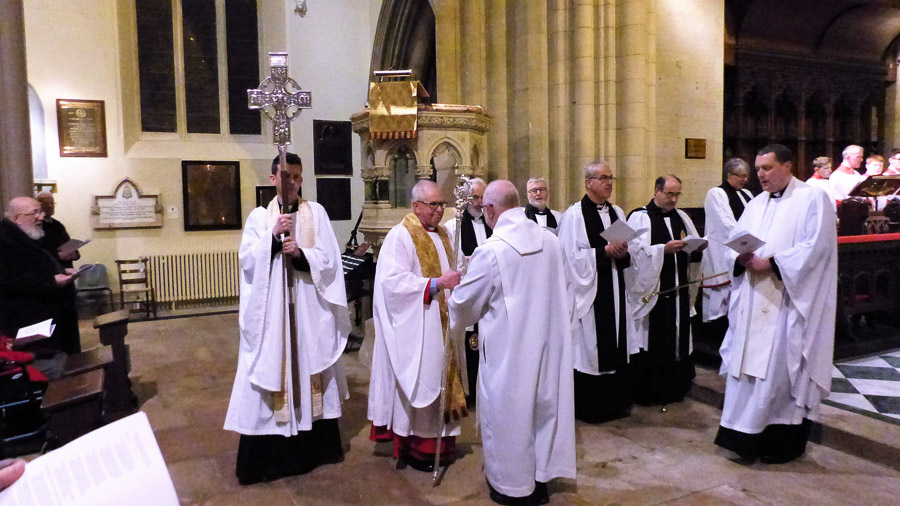 Archbishop Richard handing the Armagh Crozier to the Canon Treasurer - Canon Bill Adair

Following the service in the Cathedral, supper was served in the Alexander Synod Hall.

Archdeacon Terry Scott paid tribute to Archbishop Richard on behalf of the Clergy and Readers while Canon Bill Adair presented a gift on their behalf.

Diocesan Secretary Jane Leighton spoke on behalf of the people, the diocesan staff members, Diocesan Council and the various Boards, thanking Archbishop Richard for all that he has meant to us all. She finished off with a witty limerick which brought smiles and laughter in abudance.

Honorary Secretary Helen McClenaghan presented gifts on behalf of the people.

Archbishop Richard responded graciously and thanked the many people who had been with him on "his adventure" as primate - the clergy and people of the Armagh Diocese, the Diocesan staff and volunteers, the central church staff, the House of Bishops and his friend and co-Archbishop of Armagh - Eamon Martin.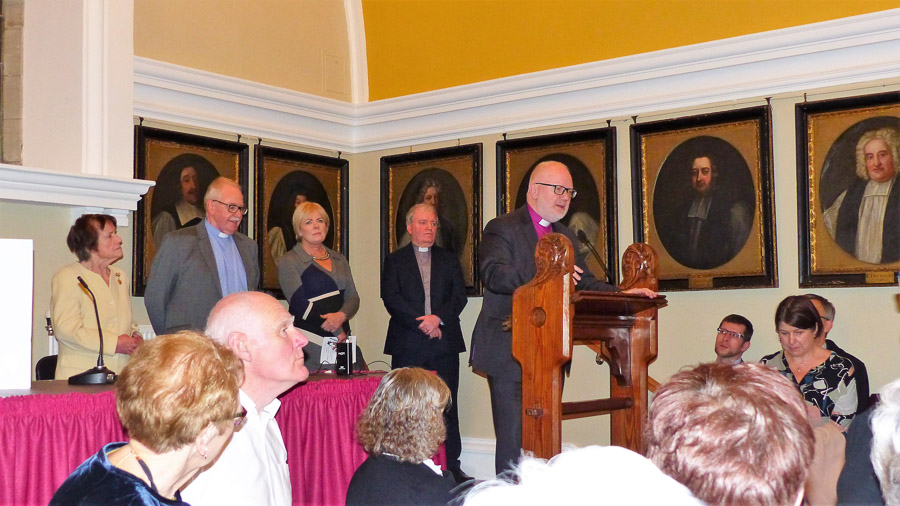 for a larger photo gallery of the event click here