Statement from Archbishop Richard Clarke
on Co. Louth shootings and the murder of Garda Tony Golden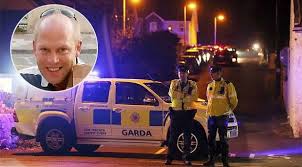 The news of the serious domestic incident in Omeath, Co. Louth, last night which led to the death of two people and serious injury of another is deeply saddening.

At the heart of this set of circumstances is Garda Tony Golden, a married father of three young children, who was killed while undertaking his duties to serve the public. Our thoughts must be with his wife and his family in their shock and loss at this time and those of us of religious faith will hold them deeply in our prayers.

Garda Golden's killing is a tragic reminder of the vulnerability of members of the police in
every part of the island who work each day to protect others – they deserve our heartfelt and ongoing support.