Clergy Appointment - Feb 19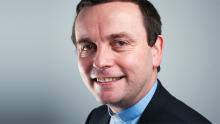 Canon Henry Blair
The Archbishop of Armagh is pleased to announce the appointment
of Canon Henry Blair to the Parochial Group of Tullanisken and Clonoe.
Canon Blair is currently rector of Magheraculmoney (St Mary's Kesh), Clogher Diocese.

The Service of Institution will take place on Friday 22nd March at 7.30pm
in Tullanisken Parish Church, Newmills.