Clergy Appointment - Feb 18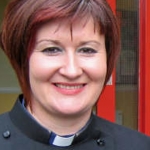 Revd Diane Matchett
The Archbishop of Armagh is pleased to annouce the appointment of
the Revd Diane Matchett to the Parishes of Kildress & Altedesert.
Diane is currently Rector of Castlerock, Dunboe (Articlave) & Fermoyle, Diocese of Derry.
A date for the Institution will be announced in due course.
We look forward to welcoming Diane and her family to the Diocese.