Members of Armagh Cathedral's Choir who took part in the last in the series of recitals.
Pictured with Choir members, are Dr Stephen Timpany, Acting Master of the Choristers,
and Revd Dr Peter Thompson, Assistant Organist.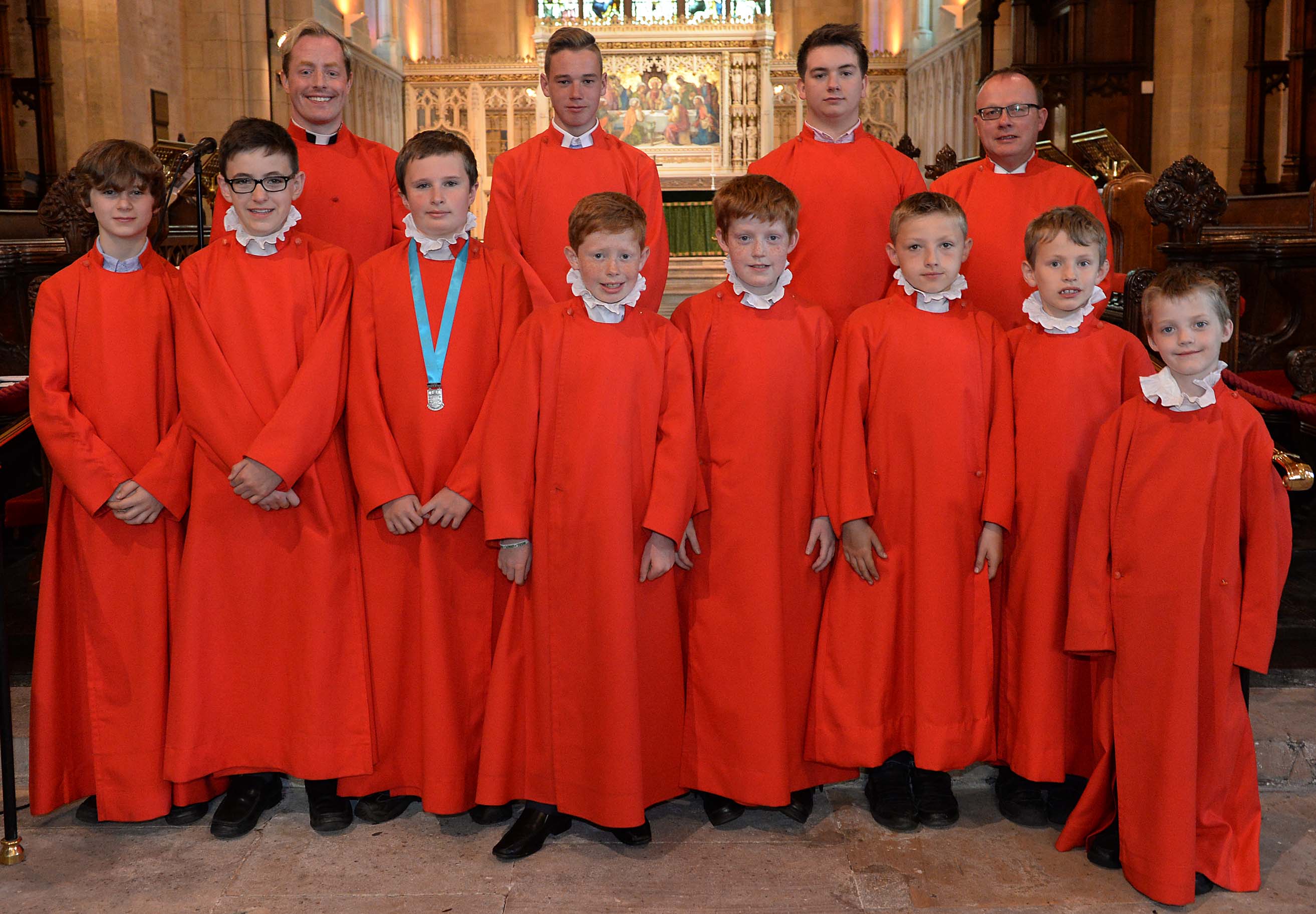 Photograph by Ian Maginess.
The Dean of Armagh, the Very Revd Gregory Dunstan, said,
"At the end of a year in which we have welcomed many distinguished organists to the Cathedral,
we wanted to showcase the gifts of our own musicians.
It is our own choir and organists who sustain the worship of the Cathedral, week in and week out, through the year.
The choir is also there to foster the musicianship of its members. It has been a delight to celebrate their work."
The recital series, which began in September 2014, has raised almost £3,000 towards the further endowment of the choir
through the Archbishop's Choir Fund.
A new series is already being planned and will begin on Sunday 20 September 2015.
............